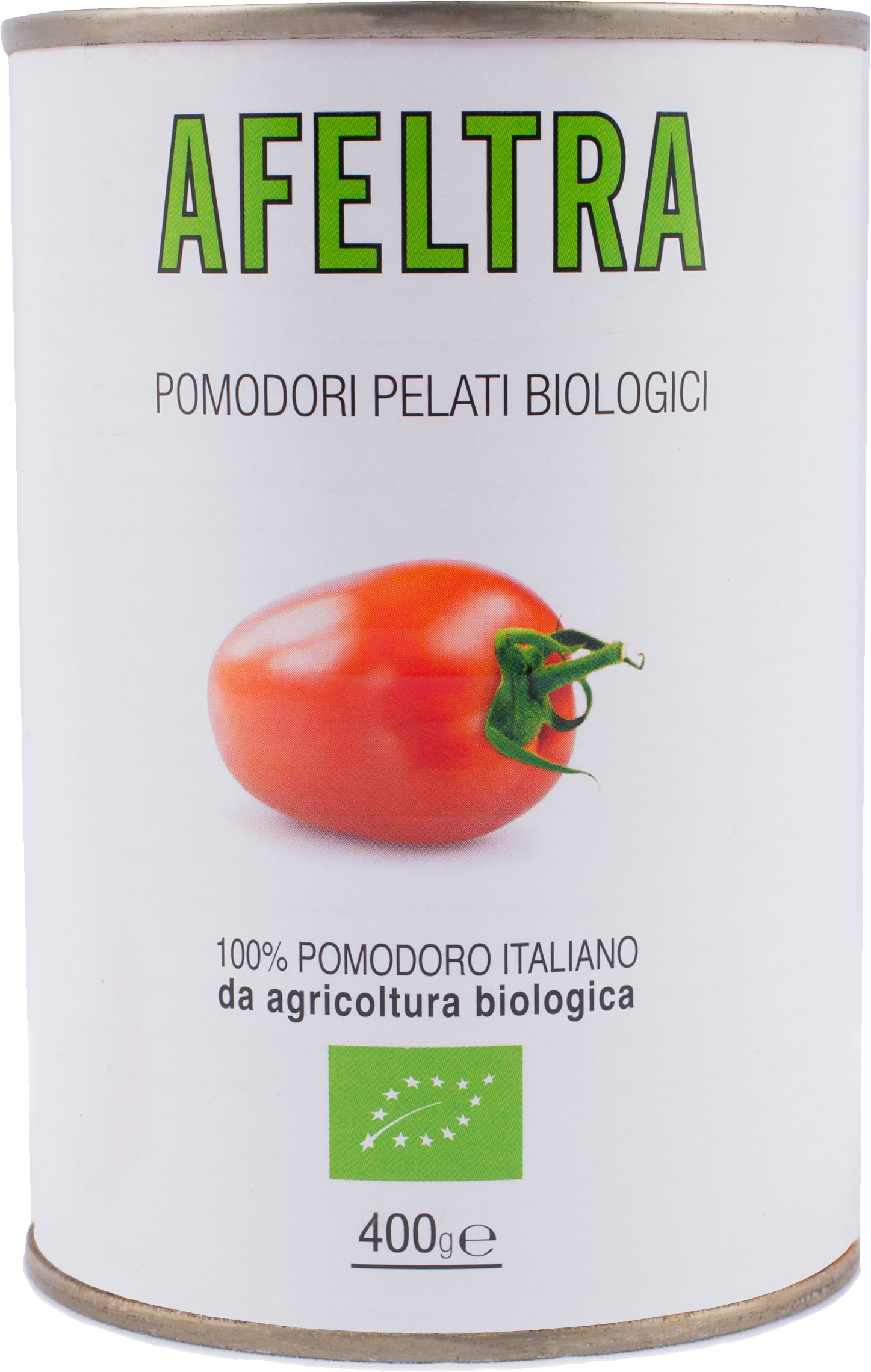 Organic

peeled tomatoes 400 gr. e

These tomatoes are left to ripen on the plant and harvested the following July-September, no synthetic treatment is used and only organic fertilizers are used in order to prevent soil and water pollution, as well as guaranteeing the purity of the tomato.

Their taste is strong and the flavor is intense and fresh with a very slightly bitter aftertaste.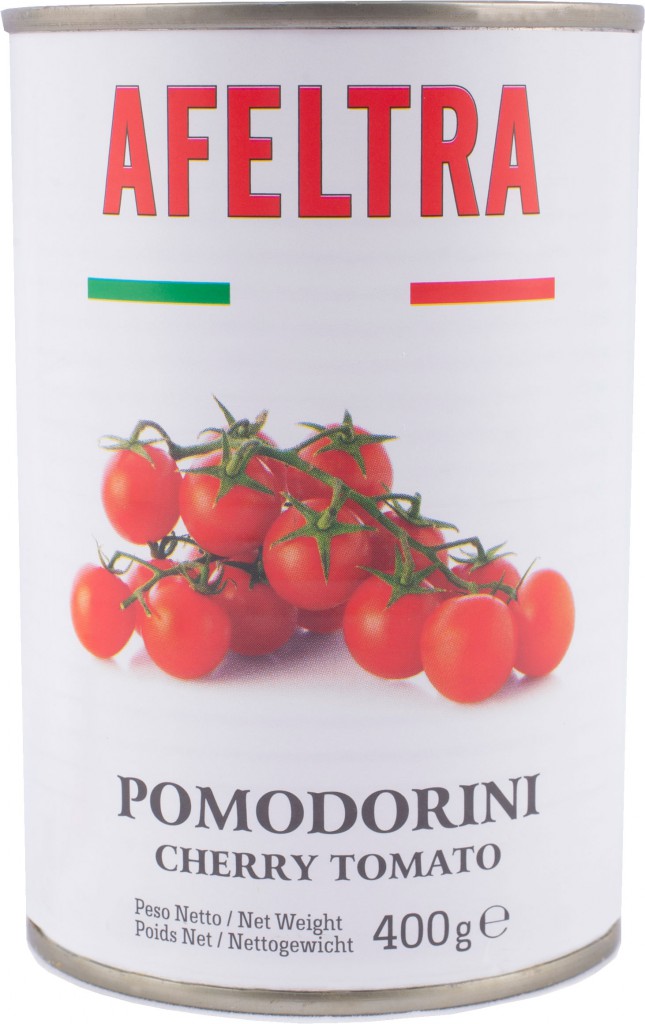 Cherry tomatoes

400 gr. e

Cherry tomatoes and tomato juice are the only ingredients in this can. Inside the can, the color is bright and not too dark, and the tomatoes are of regular size and intact, they smell fresh and the juice is rather thick.

As for the taste, they have a nice firm consistency and the flavor is quite intense and fresh. They are ideal for pizza.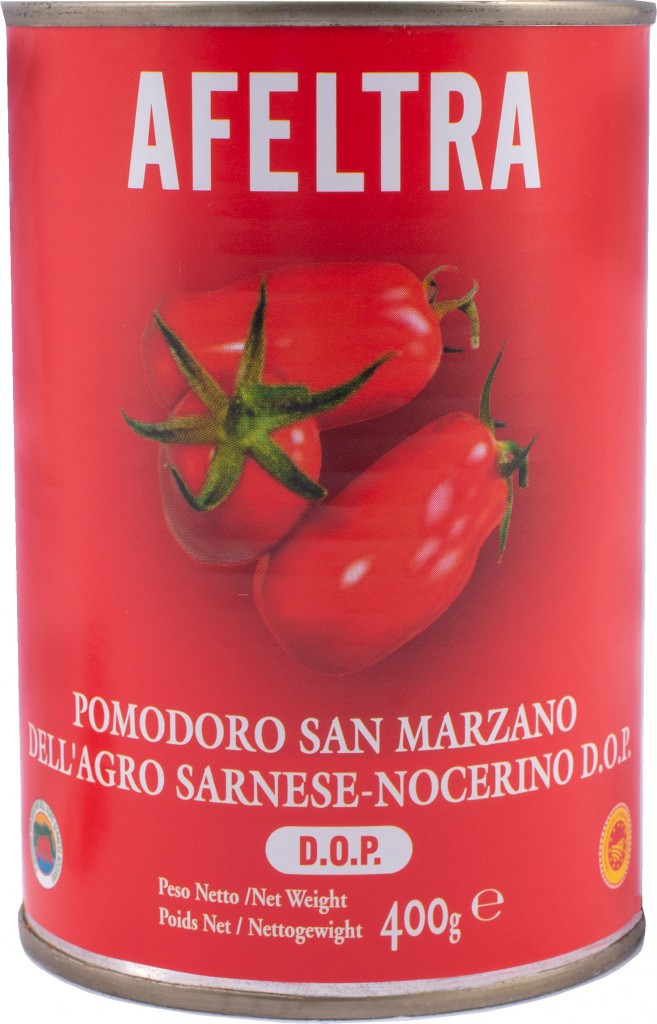 San Marzano

tomatoes 400 gr. e

The San Marzano tomatoes from Agro Sarnese-Nocerino PDO have an elongated shape and a red color that is typical of the variety. San Marzano tomatoes are grown in the Sarnese-Nocerino area, between Salerno and Naples. This high-quality tomato is the only one that does not disintegrate during the processing cycle and remains intact in the can. As for the taste, the flavor is intense and typically bittersweet.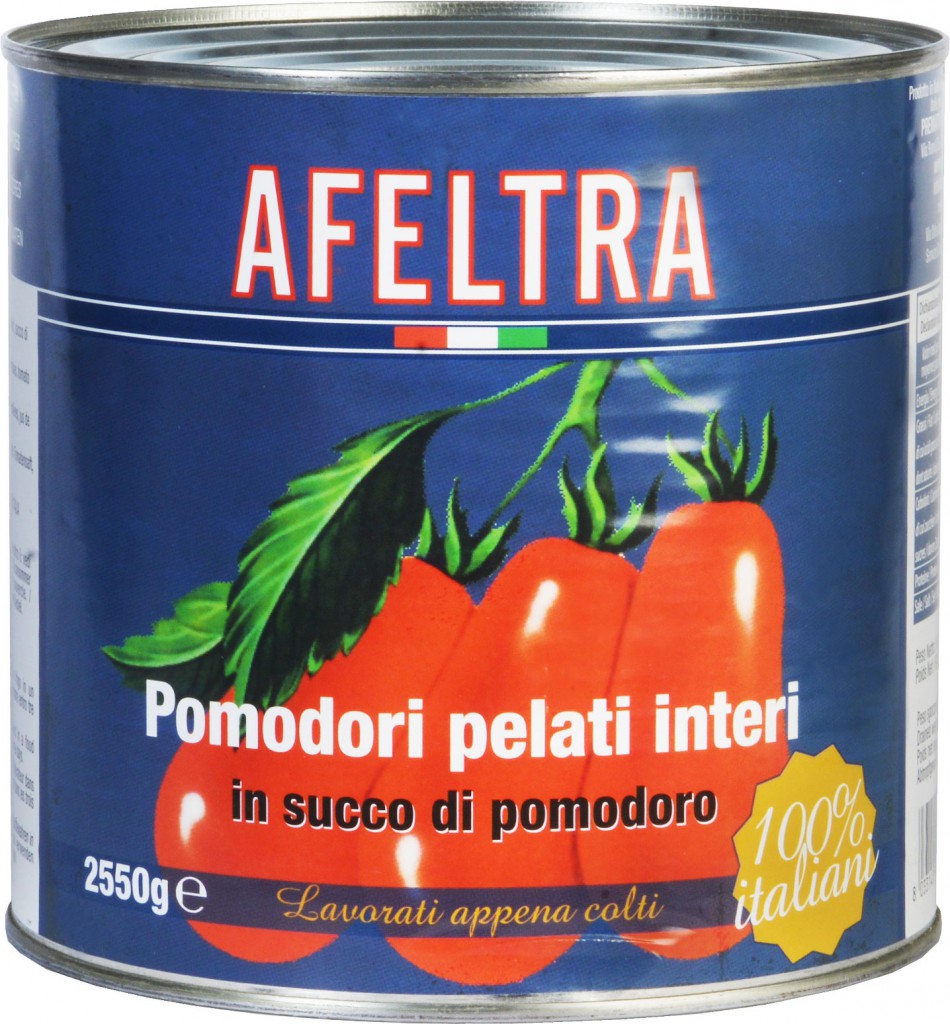 tipo Roma

peeled tomatoes 2550 gr. e

The 2550 grams format is intended primarily for the catering sector, its strengths are: 100% Italian Roma peeled tomatoes, grown in open fields, they are canned as soon as they are picked in order to preserve the flavor, aroma and nutritional properties.

Organic

passata in a glass jar 680 gr. e

Afeltra passata is a deep red sauce made from tomatoes that have been cooked and sieved for a thick, rich flavor. It takes very little time to cook and pairs beautifully with our pasta.
It is perfect for making Neapolitan ragu, and also lasagna and parmigiana.
The organic tomatoes used in this sauce are grown in open fields without the use of chemical fertilizers.
Canned Tomatoes
Canned tomatoes are practical because they are easy to store and, once cooked, can be eaten in any season.
Cooking tomatoes has two advantages:
It destroys solanine, a substance which is also present in other vegetables and which can be toxic in high doses.
It increases the bioavailability of lycopene, an antioxidant which helps keep cells youthful.
All Afeltra tomatoes are of Italian origin, they do not contain citric acid as an acidity corrector, they have a red color which is not too dark (an overly dark color indicates they have been overcooked).
Our tomatoes have a uniform color with no green parts or spots and have a regular shape and size as well as being intact.
They have a fairly pronounced fresh aroma, and as for the taste, the consistency is quite firm and not too soft, and the flavor is not excessively acidic or salty, but has a hint of sweetness.